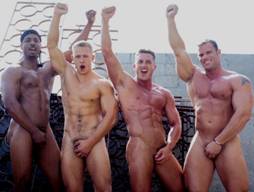 EVENT ESSENTIALS:
     1. Please bring a bag for your clothing.
     2. Bring a Towel to sit on.
     3. Leave all valuables locked in your car.
Reserve your Spot:  (be sure to mention what party date that you are reserving for)
by sending us an email at:                    rsvp@rnbatlanta.com
or phone our voice mail Hotline:           678-723-5762 
with your first and last name, contact phone number and the same for any guests that you are bringing.
Be sure to call back and Cancel if your plans change, otherwise you are responsible for your admission fee and guest's fees if you do not cancel.
For driving directions to an event:
You can request directions to be emailed or called to you as we cannot give the address within the public website.
If you are a Member in Good Standing, directions are in the Yahoo invitation that you will receive through your registered member email.